ELI ERIC Iberian Day: Strengthening Iberian Relations
Spain and Portugal have a vibrant scientific, academic and industrial community in the field of laser science. To strengthen existing partnerships, ELI ERIC jointly hosted an Information Day with the Spanish Center for Pulsed Lasers (CLPU) and the Instituto Superior Técnico (IST) in Madrid on 1 June 2022. The event followed up on an online Iberian Information session held in November 2021 and offered an opportunity for networking and collaboration building.
"Being able to have an in-person event and bringing partners and collaborators together it's evident that there is considerable Iberian expertise and knowledge in the field of," says Allen Weeks, Director General of ELI ERIC. "For ELI ERIC it is important to continue building and expanding on that."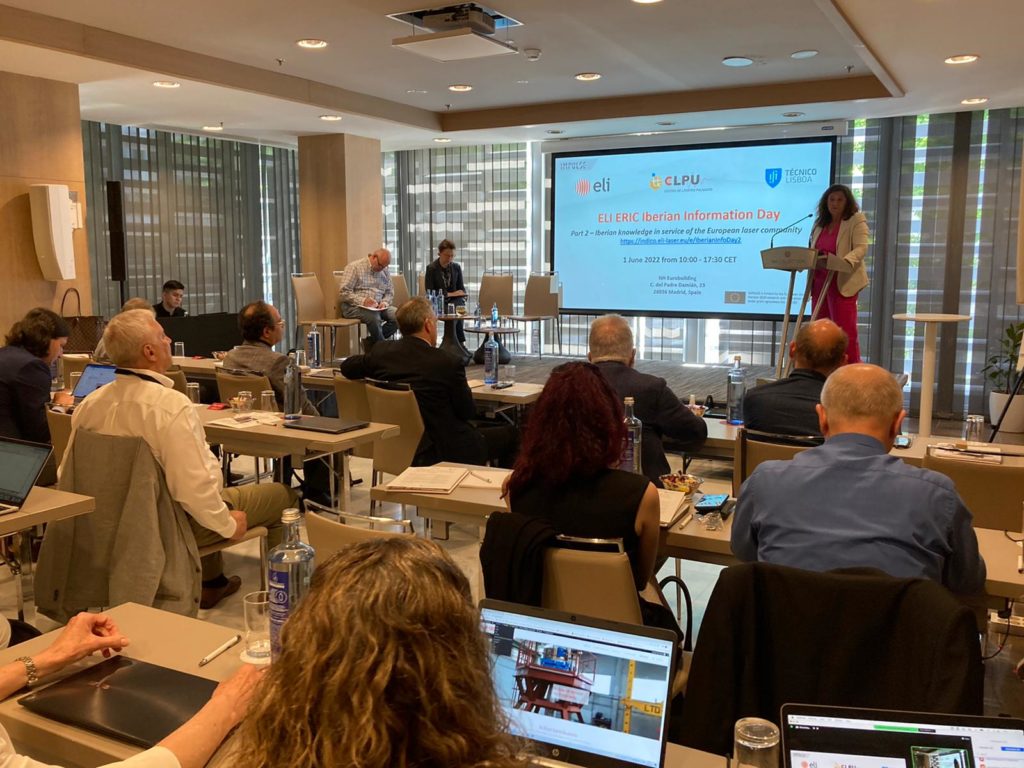 Inmaculada Figueroa, Deputy Director General for Internationalisation of Science and Innovation in the General Secretariat for Research of the Spanish Ministry of Science and Innovation gave the welcome address. She outlined the potential a collaboration with ELI ERIC has for the Spanish and Portuguese research community. A stake in ELI ERIC would enable access to cutting edge technology and increase the competitiveness of the Spanish and Portuguese national research infrastructures on a European and global level.
"ELI offers users unprecedented combinations of pulse energy, pulse duration and repetition rates and push laser technology to new frontiers," says CLPU Director, Luis Roso. "Further developments and upgrades will be needed to maintain the leading role in this field of rapidly advancing technologies. ELI is the tool that will make this possible!"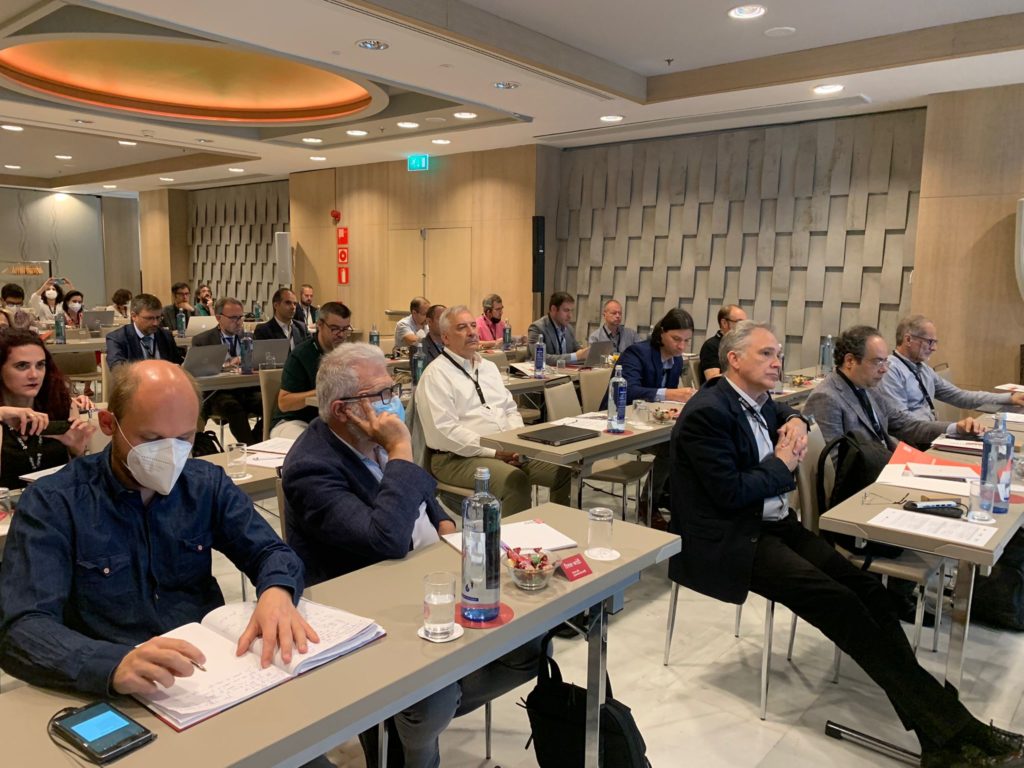 The morning session offered overviews and updates from ELI ERIC and the ELI facilities, ELI ALPS and ELI Beamlines, the afternoon programme was dedicated to themed panel sessions on Breakthrough Ideas, Scientific Excellence and Mission Oriented Research, Education and Training and Industrial Involvement. The engaged discussions demonstrated the importance of regional partnerships for ELI and broadening these to the level of the European Research Area to become a truly European and international research facility.
"The geographic distance between Iberia and ELI is considerable but the science and the people make the connection," says Prof. Luís O. Silva of the Instituto Superior Técnico (IST). "The key is finding the common bridge to walk this road together and that bridge is developing human capital with training and ensuring exchange and mobility."
The Iberian Information Day is supported by IMPULSE, a Horizon2020 funded project with the objective to quickly and effectively provide users with one single, high-quality access point to the ELI facilities by addressing the key scientific, technical, organisational, and management requirements of such as transition, building user communities and expanding the ELI member consortium.
More details about the programme are available on the event page.