ELI Summer School – a great opportunity to learn, meet, and connect
This year's ELI Summer School, the seventh edition, was hosted at ELI ALPS Research Institute (Szeged, Hungary) from 30 August to 2 September 2022, jointly organised by ELI Beamlines and ELI ERIC as a hybrid event. The school attracted young scientists interested in the physics of laser and ultra-fast dynamics. A diverse group of almost 40 participants arrived for ELISS 2022 in person while more as 100 joined online.
The programme encompassed 15 speakers covering lectures, overview presentations of the facilities and insights from user experiments. ELISS is an opportunity for students to interact directly with speakers and lectures, as well as ELI scientists and staff.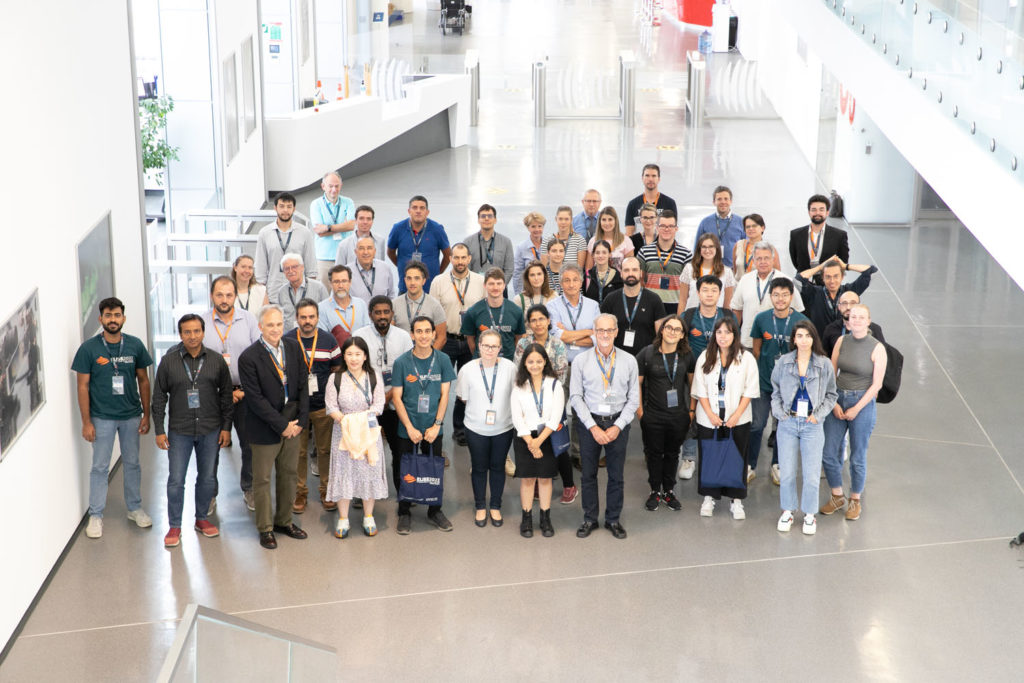 The main aim of ELISS, is to provide young scientists with comprehensive information about high-intensity laser pulses and laser-driven particle/radiation sources, while presenting the unique research infrastructures of ELI. ELISS has been a very popular event for students and early-stage researchers ars, offering insight about the research opportunities at ELI and also serving as an important outreach activity contributing to building the future user community of ELI. Student participants from this year represented a variety of European nationalities and institutions but interest reaches far beyond the European Research Area with participants from all over the world taking advantage of the hybrid streaming option offered.
The ELISS programme balanced a variety of presentations and lectures with a laboratory tour and a social programme. Managing Director of ELI ALPS Prof. Gábor Szabó, welcomed participants on the first day offering an introduction to the past, present and future of ELI. "We are very pleased to see that so many of you have joined this year's ELISS programme and hope that many of you will return in the future to do experiments here at our facility."

Specifically, the programme featured overview presentations of all ELI facilities, ELI ALPS, ELI Beamlines and ELI NP, with a particular focus on the unique aspects of each of the facilities. "The main aim of what we want to achieve is to go for shorter and shorter pulse duration and to concentrate the energy of the laser burst, on one hand, to reach higher and higher peak powers, but also to freeze fast processes, to be able to study these and the dynamics of matter," says Prof. Katalin Varjú, Science Director of ELI ALPS."At ELI ALPS we are concentrating on producing state-of-the-art attosecond pulses for studying electron dynamics."
Prof. Sergei Vladimirovich Bulanov, Head of the Department of Radiation Physics and Electron Acceleration at ELI Beamlines presented the main laser systems available at ELI Beamlines as well as some key programmes such as ELIBIO Programme, which explores new frontiers in light and optics to create breakthrough science in biology, chemistry and physics.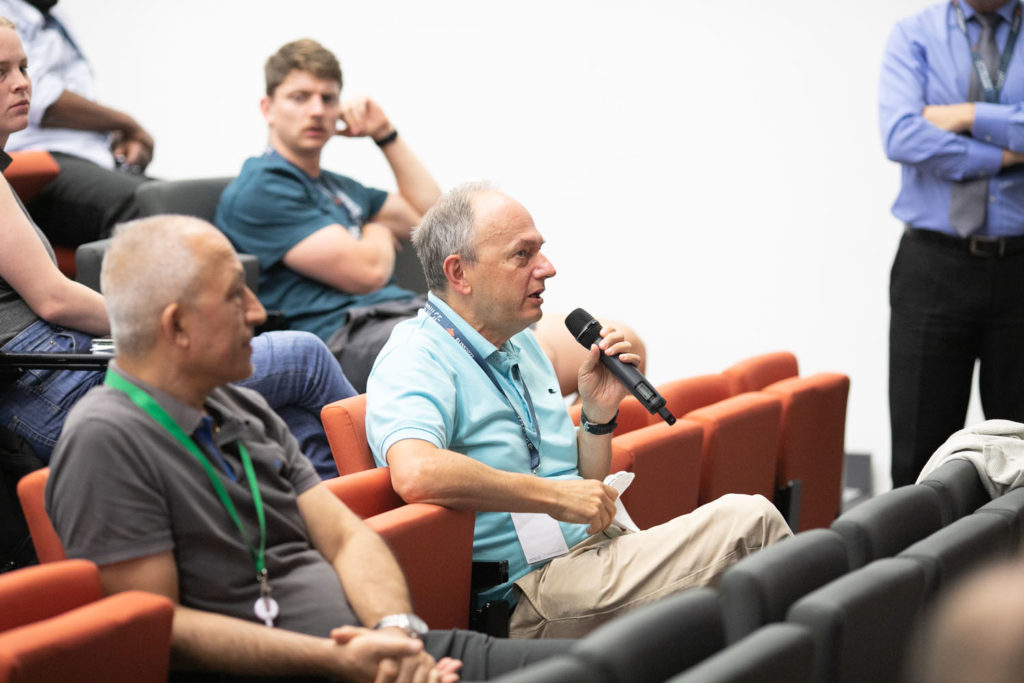 Dr. Domenico Doria, Head of the Department for Laser-Driven Experiments at ELI Nuclear Physics, located in Magurele, Romani, introduced the main features including the High-Power Laser System, and the Gamma Beam System. Doria explained that research at ELI NP will be mainly dedicated to do nuclear physic studies but also laser plasma physics.
Other speakers included Anne L'Huillier, Professor in Atomic Physics from Lund University offering a lecture on the Fundamentals of attosecond science, Maciej Lewenstein of the ICFO – Institute of Photonic Sciences, speaking on quantum electrodynamics of super-intense laser-matter interactions and Martin Aeschlimann of TU Kaiserslauten on the Investigation of ultrafast spin and electron dynamics in momentum space in addition to internationally acclaimed experts in this field of science, such as Prof. Dimitris Charalambidis, Senior Scientific Consultant of ELI ALPS, Prof. Károly Osvay, Head of the National Laser-Initiated Transmutation Laboratory at the University of Szeged among several others.
Students also had the chance to present their own work during the poster sessions, which resulted in a rich discussion and exchange of ideas between students themselves and speakers. The three best student posters won a prize sponsored by ELI ERIC.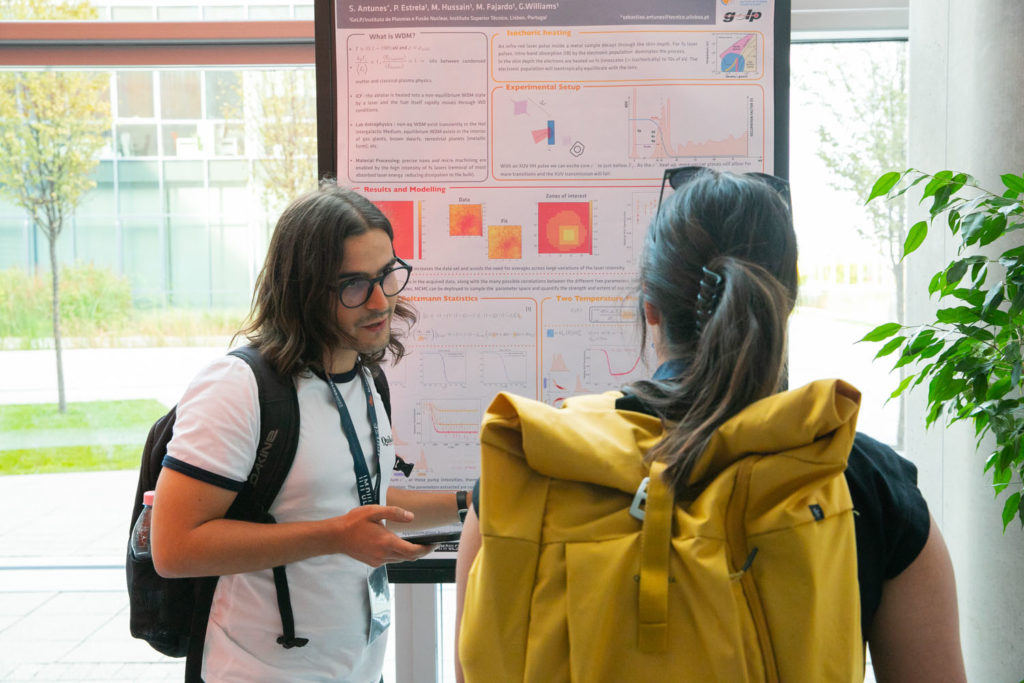 "By bringing together different people from all over, in different stages of their academic career ELISS allowed me to get a unique perspective of what it means to be a physicist in these fields", says Sebastião Antunes, Masters Student in Physics at Instituto Superior Técnico and winner of the best poster prize. "These kinds of insights and experiences are important for me as I take the next step and apply for a PhD."
We would like to thank again all participants for attending the ELI Summer School either in person in Szeged or online and all the speakers for their contributions. See you in 2023 at ELI Beamlines in Dolní Břežany!