First Introductory ELI ERIC Iberian Information Day
The First Introductory ELI ERIC Iberian Information Day took place online on 12 November with a total of 70 participants. Representatives from the Instituto Superior Técnico (IST), the Spanish Center for Pulsed Lasers (CLPU), industry and the scientific community from both Portugal and Spain gathered to collectively explore collaboration opportunities with ELI ERIC. A partnership with ELI ERIC has the potential to strengthen the internationalisation of the national research infrastructures and increases the competitiveness of Portugal and Spain on a global level.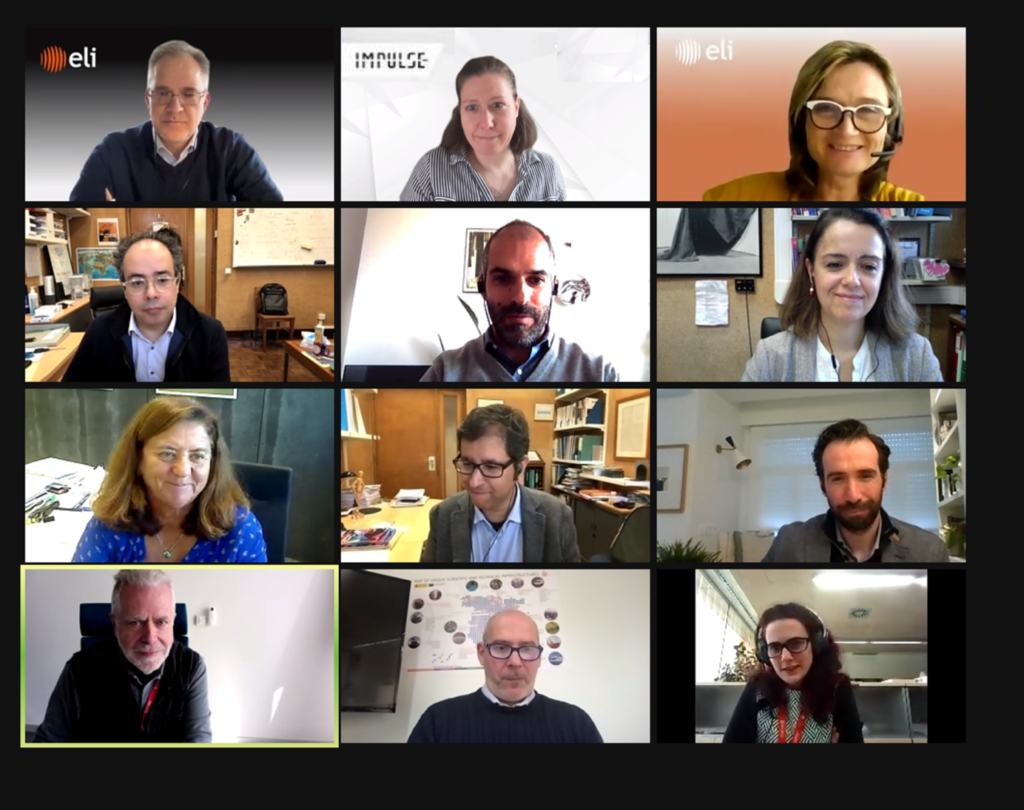 Both countries have a long-standing history with ELI, which is reflected in the existing interactions between ELI and the Iberian partners, IST and CLPU. The goal of activities like this Iberian Information Day is to inform, build and expand the scientific community to establish a foundation for a potential future Portuguese and Spanish membership in ELI ERIC. The activity is supported by IMPULSE, a Horizon2020 funded project with the objective to quickly and effectively provide users with one single, high-quality access point to the ELI facilities by addressing the key scientific, technical, organisational, and management requirements of such as transition, building user communities and expanding the ELI member consortium.
The Information Day programme was opened by Deputy Vice Director General for Internationalisation of Science & Innovation of the Spanish Ministry of Science & Innovation, Inmaculada Figueroa with encouraging words about the promising potential scientific of collaborations to the speakers and audience. The following session included institutional overview presentations from ELI ERIC by Director General, Allen Weeks, IST by Prof. Luís O. Silva and CLPU by Director, Luis Roso.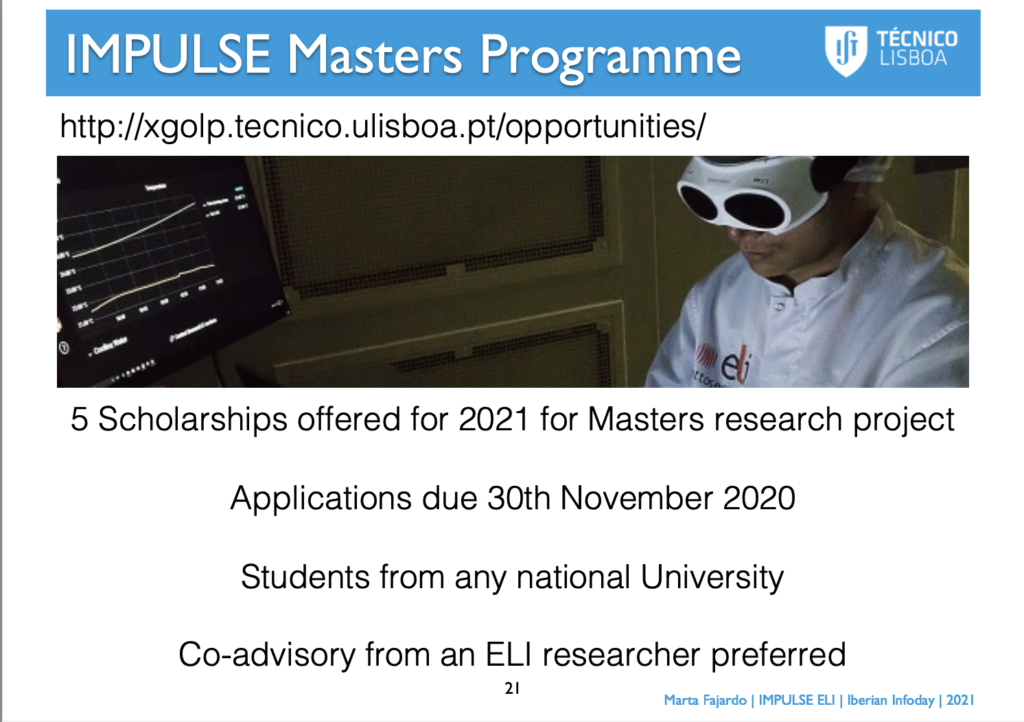 "We are very happy to be working so closely with our Portuguese colleagues at IST on taking the next steps towards becoming a part of ELI ERIC," says CLPU Director, Luis Roso. "Collaboration with Portugal is important to achieving the critical mass needed, not just in terms of resources but also with regards to the scientific community."
The second half of the day continuing with presentations on possibilities for industrial participation by Industrial Liasion Officer for CERN, ESRF, IFR of the Agencia Nacional de Inovaçao, José Antão, and Director of the Spanish Platform of Industry and Technology for Big Science Infrastructures, Erik Fernández. Summaries of current national activities in education and training in both Portugal and Spain were presented by the Vice Chair of the ELI ERIC ISTAC and IST Prof. Marta Fajardo and Laser Plasma – Chair, Director USAL at CLPU, Prof. Luca Volpe, respectively.
"Our aim is to leverage the vibrant landscape of existing institutions, research centres, associated labs and industry in Portugal and Spain which are relevant to ELI and build on that capacity with new potential fields of application and new communities which ELI can serve," says Prof. Luís O. Silva of IST. "The IMPULSE Project has provided an essential framework to strengthened these connections and interactions."
The programme closed with a roundtable session of all speakers providing an opportunity for exchange and discussion. Discussions centred around possible next steps and garnering support for a future membership in ELI ERIC. As a next step an in-person Iberian Information Day is foreseen for Spring 2022.