Meet Zita Váradi, Task Leader of IMPULSE Work Package 5.1
Zita Váradi is the User Office and Project Management Group Leader at the ELI ALPS Facility and was recently appointed the Head of the ELI ERIC User Office. With a background of studies in international relations and communications, Zita has been an essential contributor to ELI since 2015, always sticking to her forward-looking approach "You can learn anything you're interested in through willingness and practice". She started in the position of project assistant at ELI ALPS, being involved in procurements, travel arrangements, event organisation, and all the activities that supported the expanding scientific staff.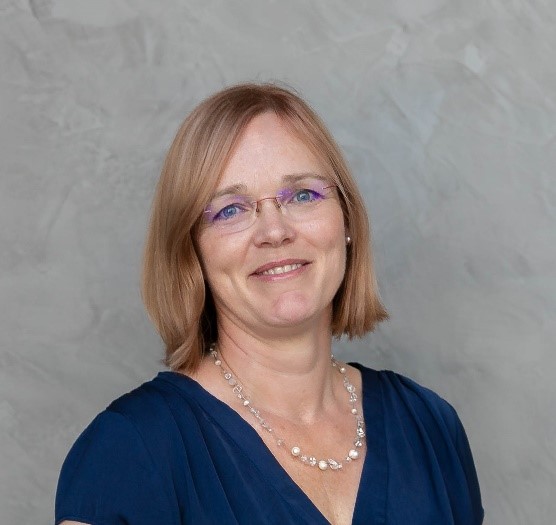 Since 2019, she's been working together closely with Scientific Director Katalin Varjú, and in this position, she participated in forming the frames of the first Commissioning User Calls of ELI ALPS. This experience led naturally to her current responsibilities and now she's directing a whole team to enable high-quality user access and experience for the whole of the Extreme Light Infrastructure. As of 1 July 2023, Zita is acting as the Head of the ELI ERIC User Office as well.
"The work at ELI gave me exactly what I came here for," says Zita Váradi. "An international and inspirational environment where we get to cooperate with a wide and diverse community to achieve great scientific goals. That's what I like the most about the IMPULSE project as well, and the biggest challenge is also the most exciting in this endeavor: 3 facilities that are different in some ways but at the same time, it is easy to find common grounds, and learning from each other is truly beneficial."
Zita was involved in the IMPULSE project from the very beginning, focusing on the activities connected to Work Package 5 (Enabling excellent user access). She's leading Task 5.1, setting-up and development of user management processes and user offices, and contributed significantly to the implementation of the ELI User Portal and the development of a unified user training system – all essential fundaments to the Joint ELI User Programme which is now successfully closed the 2nd Call for User, receiving a total of 102 proposals from 23 countries.
"We reached important milestones with WP5 in terms of forming a unified user programme for the whole of ELI, and gained valuable experience with the first two jointly managed calls,' explains Zita. "We formed some fundamental processes and I am confident to say that now we have a well-grounded submission and proposal evaluation system in place. This was confirmed by our first in-person Peer-Review-Panel (PRP) meeting in early June, which involved 45 external experts in the evaluation process, brought together a community that is really important to us, and showcased our aim to sustain scientific excellence. Now our focus shifts toward the experimental phase and jointly quality-controlled UX standards for the complete lifecycle of the user access."
If you haven't had a chance to meet Zita yet, feel free to reach out with any questions at user-office@eli-laser.eu.