INFN – LNS
National Institute of Nuclear Physics – Laboratori Nazionali del Sud
The Laboratori Nazionali del Sud (LNS) are one of the four national laboratories of the National Institute of Nuclear Physics (INFN). Established in 1976, they currently host around 150 people, including researchers, technologists, technicians, administrators, graduate students, undergraduates and scholarship holders. Research activities are mainly oriented towards nuclear physics and Nuclear and Particle Astrophysics. The LNS also constitute an advanced pole of technology and instrumentation development and for the Medical Physics applications.
At LNS a proton therapy radiation room (CATANA) is also present. Here 62 MeV proton beams are used to treat ocular melanomas. The precision of the radiation technique allows a precise localised action on the tumour with minimal damage to the surrounding healthy tissues.
A cultural heritage laboratory (LANDIS), a laboratory for environmental radioactivity and other laboratories for multidisciplinary activities (photonics, biology, chemistry, etc.) are also present and active at LNS.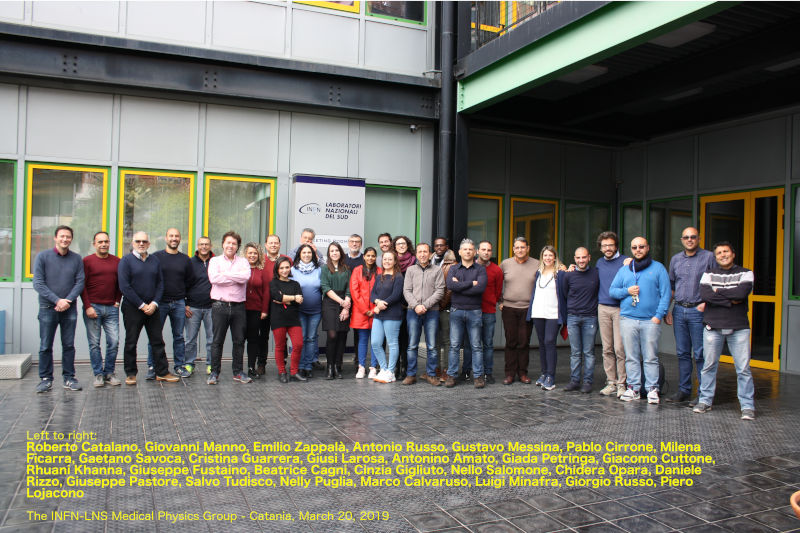 ---